Description
Arrow Design,
We do it all, so you don't have to!
---
BnB Booking System Website Package
---
The Booking System; why it is beneficial to your business
An edge on your competitors
Your System, Your Profits, No Middlemen
All profits are yours
Easy Cancellations
Easy Booking
Set fixed appointments
Define availability
Special Pricing
Direct Bookings & More
---
The Website; why it is beneficial to your business
Our designers love to design & it shows; (modern, responsive, colour  coordinated,  font matching, imagery that gets noticed & much more…)
Our content writers excel at; google best practices, google tag placements, ease of reading of customers, call to action placement
Designed to look great on all devices – modern and easy to use
We look after all the design, hosting, domain, backups and maintenance
Our websites come with one of the leading (paid for) CMS systems – You will not find an easier system to update yourself
We completely train you how to use it, provide easy to follow directions if you are stuck, or make the changes for you (within reason)
We host through letshost.ie on a Virtual Private Network  – secure, great support and available 24 hours a day, 7 days a week.
Transfer fees, domain name and hosting is all included for year one
Cost of domain, hosting, backups, maintenance and support (24/7) €150 per year (plus vat) [included for first year]
We will always try to ensure that our customers are 100% satisfied and that you will recommend us, but every aspect of the website is yours, to move, at any time; we will be here to help!
Our websites comply with the new website regulations and directives.
Arrow Design, why we are different
We aim to be viewed, by all, as the most dependable designers in Ireland – We love what we do and will always be here to help
We provide unrivalled, local support & always will (24/7)
We are big enough to handle anything that's needed, but small enough to always care about all our valued customers
Our new offices are conveniently located in Sandyford, close to the M50 & beside the Luas.  Easy to get to & the coffee is good, should you want a chat… J
We can do everything that's needed; online, over the phone, from our Sandyford office, from our Kilternan base or at a location that suits you – you come first!
Proven track record – over 15 years in business
We make the whole process easy by having the right people, for the right tasks.
Our business has grown because we provide honest prices, an excellent service and will always try to help, in any way we can
We move with the times and provide the easiest, current, IT solutions for small/medium/big IT needs –for the best possible prices
Set up and run by Cathal Byrne – BSc in Information Systems (DIT), Qualified Business Analyst(NCI), programming since before Super Mario, over 20 years of experience (multinational banks/software providers/small/medium business..)  – ALWAYS AVAILABLE DIRECTLY, IF EVER NEEDED. PERSONAL NUMBER: 087 13 77 382 [full contact details available on our contact page]
Recent clients include; Mizzonis Pizza, The National Guild of Master Craftsmen, Romayo's Distribution, The Institute of Pensions Management, a large veterinary supplier, carpenters, painters, builders, vets, accountancy firms…
What we do best; Responsive websites that GET business, Android Apps, Windows Apps, VB, Invoicing systems, operating system integrations, bespoke IT solutions (eg automated excel sends/database creations etc.)
We will work with you as little or as much as you want. We know what is needed to make great websites! We also make it easy by designing the a fully working prototype, that can be changed in anyway so that we can discuss and ensure that it is 100% to your satisfaction, prior to going live.
Work begins upon receipt of deposit and remainder is due upon agreed "go-live" date
* Design time usually takes 10 ten days, depending on individual needs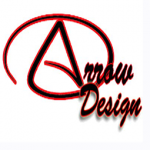 Arrow Design
We GET Business