Website Design Dublin & Software Solutions That Make Sense
We Do It All – So You Don't Have To!
Website Design Dublin? Arrow Design is a website design company based in The Chase, Sandyford, Dublin 18. We can make your life easier by developing websites that are designed to grow your business. Our Web Design Dublin based services will get you business. A website is no longer just a business card; it is a tool to make your life easier. From booking systems to website optimising software to make your website more accessible to google, we supply technology solutions.
Our website design services are designed with google in mind and will get you noticed or provide solutions to all types of business processes. Furthermore, all our websites and software is designed to streamline business and make you stand out from the crowd. Arrow Design are true I.T. Professionals that always strive to give the best, modern, solution available.
Responsive Website Design & More
Information Technology moves fast and Arrow Design always keeps up, to keep our customers ahead of the competition. Whether you need a responsive, top-tier website design or an Apple App designed and launched we can help. Further to this, Arrow Design will help grow you business. We manage every I.T. requirement needed for our valued customers. We are fully qualified I.T. professionals and are also qualified in Business Analysis. As a result, so we know what is necessary to grow a business. Our responsive web design Dublin services includes great content, easy to use and consequently will be displayed high up on Google.
Search Engine Optimisation
Website design with Arrow Design always has SEO best practices. To begin with, we follow all the latest standards as set down by w3schools who are renowned in for setting international website design programming standards. Arrow Design is dedicated to doing more for customers and can help with everything I.T. you need. From phone repair to database design; Arrow Design loves technology and it shows. We we only speak in plain English and ensure that all our tailor made websites get our valued customers noticed. 
Our website design processes, just like all our software solutions are made simple. We are only here to make your life easier.
Let us help your business stand out from the crowd.
In conclusion, We Do It All – So You Don't Have To!
Web Design Dublin & Software Solutions For Business With A Difference
In summary, we are a local, reliable Dublin based software design & website design company that creates solutions for businesses in 2020.
For Web Design Dublin – Think Arrow Design, Simple!
We create, source and integrate all types of software to allow you make the best use of available I.T. solutions.

Professional Web Design Dublin
First of all, we create websites that are created by professionals, who know how to get you business. Professional content writers, professional designers, and professional hosting.This results in professional Dublin Web Design by Arrow Design, simple!

Support that is unmatched
Most noteworthy, we provide unrivalled local support & always will. We provide 24/7 support and will always ensure that you are personally looked after. Some our website design, support services are on; hosting, domain, backups, maintenance, upgrades, help with updating, reporting and more.

Cost Effective Website Design
Another great really beneficial point is our cost. We use the right people for the right job. Our website design services & our writers know google content and our techies love problems! This means that you get quality work that is cost-effective. The right website design gets you noticed & gets you business!
Always Recommended
Due to our quality of work, support and great prices, our clients always recommend us. Recent website design clients include; Mizzonis Pizza, The National Guild of Master Craftsmen, The Institute of Pensions Management, a large veterinary supplier, carpenters, painters, builders, vets, accountancy firms and more. We are a dedicated Website Design Dublin company that gets results.

Personal Care For You
We also have a Proven track record – over 15 years in business & make the whole process easy by having the right people, for the right tasks. Our business has grown because we provide honest prices, an excellent website design solutions and service and will always try to help, in any way we can. Website Design Dublin packages by Arrow Design therefore always affordable and tailored to individual needs.

What We Do Best
Above all we care. Responsive web design that GET business, Android Apps, Windows Apps, VB, Invoicing systems, operating system integrations, bespoke IT solutions (eg automated excel sends/database creations etc.). We do it all, so you don't have to! From bespoke systems to tailor made website design in Dublin, just contact us – we are here to help, always!
Website Design Dublin services? Look no further! We are a professional website design and software company. We have worked with many trades and can do so with minimum fuss. We have worked on many trades including builders, carpenters, electricians, mechanics and more. Our bespoke trade work has included invoicing systems, web design and SEO services. Most of our website design work is based in Dublin but we are happy to help tradesmen and women everywhere.
Arrow Design designs logos, writes content, designs portfolios and manages everything needed for a business website design in Dublin.
Arrow Design – We GET Business.
Gardening Websites
Beechhill Allotments is an Allotment that is viewed as one of the most picturesque allotments for Dublin and Wicklow gardeners. This website is full of beautiful photography, great content and was created to showcase the beauty and tranquility of this great Dublin Allotment. For website design, think Arrow design every time.
All our websites have one goal – to get business for our clients!
If you need a tow – Autolink Towing Services is all you need. Autolink is based in Dublin but provides towing services nationwide and is always happy to help. Autolink.ie is a website to promote towing services and give their customers a quick way of reaching a reliable towing service quickly when in need of a Tow.
Arrow Design, designs logos, writes content, designs portfolios and manages everything needed for a business website design or re-design.
Arrow Design – We GET Business.
Website Design – Commercial
Concept Colours is a national, commercial painting company who paint the most iconic buildings in Ireland. Dublin Castle, Croak Park, The Law Library, Ryanair, O'Connell Bridge House… These are just some of the landmarks that Arrow Design had the pleasure of detailing (& photographing), while creating Concept Colours website.
Arrow Design For Commercial Perfection
Business Apps – Apple, Android & More…
Four generations of perfect Pizza and now available to order on App by Arrow Design! Mizzoni's Pizza is one of Ireland's favourite Pizza companies. Almost 30 stores nationwide – there's a Mizzoni near you & you can order through the App & get your favourite dish, direct to your door.
Arrow Design can design, develop and publish Apps for both the Android and Apple. From custom website design converted to Apps:
Arrow Design will make your customers 'Appy!
Arrow Design – Online Sales
If you need sunglasses, contact lens, to book an eye-test or any quality eye care, you can do it all through the website of Gilna Opticians. Gilna Opticians are an iconic Dublin based opticians with two fantastic stores serving Dublin's eye-care needs from both The I.F.S.C. and Thomas St. For website design think Arrow design every time.
Grow your bank balance as you sleep with an Arrow Design e-commerce website!
Home Sweet Home Holidays is a pet minding service with a difference. Specialising in old or ill pets, this Dublin based service is run by pet loving, qualified, veterinary nurses who care for your pet at the pets home. For website design think Arrow Design.
Arrow Design – We GET Business
GROW YOUR BUSINESS, FROM ANYWHERE
Our Dublin website design services, just like all our services; are complete. We use trusted system design and reporting to ensure that you can grow your online business, from anywhere.
From google analytics to e-commerce metrics, we can create systems for you to allow you closely monitor your business growth. If you would prefer to let us worry about it, we offer seo services and e-commerce training to give you the knowledge needed to expand into other revenue avenues.  All this, results in on conclusion! For web design think Arrow Design; every time.
For Website Design Dublin – just contact us, we are here to help!
PROFESSIONAL WEBSITE DESIGN & I.T. SERVICES
Just like in life, website viewers make up their mind about you very quickly online. You have a matter of moments to make a good impression and possibly make a new customer.
In summary; have over 15 years experience and treat all projects, big and small, with the attention that is needed to put your best foot forward. For web design in Dublin think Arrow design every time. Another great aspect is our address! Sandyford, DUblin 18. our focused, Dublin website design team can meet you, at a time and place that suits you. As a result of our dedication and attention to your needs, you get more business when and we get more business.
Our Main Services
Our main service begin with you. We provide more than just great Dublin Website Design. We create state of the art business tools that are available online to both you and your customers. From booking systems to integrated point of sale systems, we do it all, so you don't have to. We always keep our customers needs in mind while ensuring that prices never spiral.
The resulting website packages we offer consist of everything you may need. Our Dublin Website Design Packages cover all types of redesign, upgrade and enhancements. We also include all types of databases services including MS Access and SQL Server/MySql. We can help make your database secure and all our website design services are GDPR compliant. In conclusion, we are here for you, what ever you need.
Advanced Website Design for Dublin

Bespoke Database Services

GDPR Workshop Co-ordination

Point Of Sale Systems
Current Projects
Our projects include many Dublin Website Design Projects as well as all types of software and business solutions. We always strive to move with the times and with our customers needs. Furthermore; training, workshops, databases apps, Dublin website design can be tailor made for you.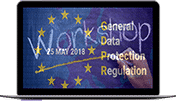 Co-Ordination Of GDPR Workshops.
We cater for technology related workshops including administration and marketing. Our most recent Workshop co-ordination project was for The Irish Institute of Pensions Management for intense GDPR sessions.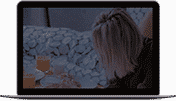 Booking Systems
We create bespoke booking systems that can streamline your business. From BnB's to national distribution companies, we can save our customers money! We automate bookings, reporting, invoicing, providing secure payment gateways and more.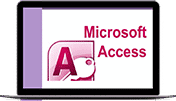 GDPR related upgrade of database infrastructure
We upgrade databases and are happy to recently provide GDPR related services for the National Guild of Master Craftsmen, the Retired Teachers Association of Ireland & The Irish Institute of Pensions Management.
Answers to Your Questions
Is Arrow Design an Irish Company?
Firstly, Arrow Design is 100% Irish website design and software company. We can be reached at our Sandyford offices (2 minutes from Luas/M50). We are always happy to discuss any project you may have or to help with any technical problems. We provide technical solutions and are always available to help. For web design in Dublin think Arrow Design every time.
 Can you help get access to lost websites?
Yes! In almost all circumstances we will be able to recover your details if your previous designer is no longer available. From lost domain details to lost system passwords – we are here to help and always ensure that you are 100% happy.
 Do you use cheap hosting?
We host through letshost.ie on a Virtual Private Network – secure, great support and available 24 hours a day, 7 days a week. "Bargain" hosting, just like most things in life, tends to be that you get what you pay for and we only use what we deem the best, Irish, hosting. In conclusion, we will do what ever you need but will always give you the best advise for your needs.
 Can you help get me more customers?
We ensure that your website is meets as many of Googles standards as possible to get you ahead of your competition and give you the best possible chance of ranking well on all the major search engines. Our designers know what sells your business and we know that if your business grows, so do we.
Does it take long to professionally design my site?
Our website design process takes 7-10 days and we can usually have your first prototype website available for you to view/update/discuss within 5 days. We can create the first prototype from as little as a basic online request or 2 minute friendly chat – what ever suits you best!
Do you only offer Website Design in Dublin?
Although we are based in Dublin and provide Dublin website design services, we also have many clients all over Ireland. Our website design services can be offered over the phone, through skype or anywhere you need – we are happy to travel to you, no matter where in Dublin or Ireland you are.
Let's Work Together!
If you have ANY questions, about our website design Dublin services, any of our products or national website design services, just contact us – we are here to help YOU – always.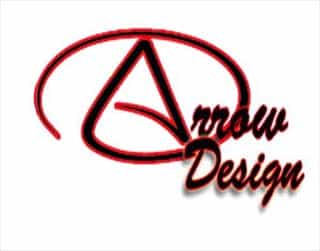 Grants are currently available for your business 
The local enterprise office is offering funding of you to 90% of €2,500 towards the cost of growing your business.
Location
The Chase
Sandyford
Dublin 18
(+ 353) 1 536 3049
Arrow Design Links You May Wish To View: