Example of optician web design by Arrow Design
'Gilna Opticians' is an example of our e commerce web design services for a well known opticians with two stores in Dublin. The stores are located in the IFSC and Thomas St. and the website was designed to allow customers easily place orders directly. The team at Gilna provides excellent optical ware and give excellent opticians care to all its valued customers.
Please don't hesitate to give us a call if you need help with any web design issue or you just have a question! Your call will be answered straight away on 087 13 77 382 or 01 6918880.
Our Dublin optician web design example by Arrow Design – Screen Shots
These are some images of the website 'Gilna Opticians'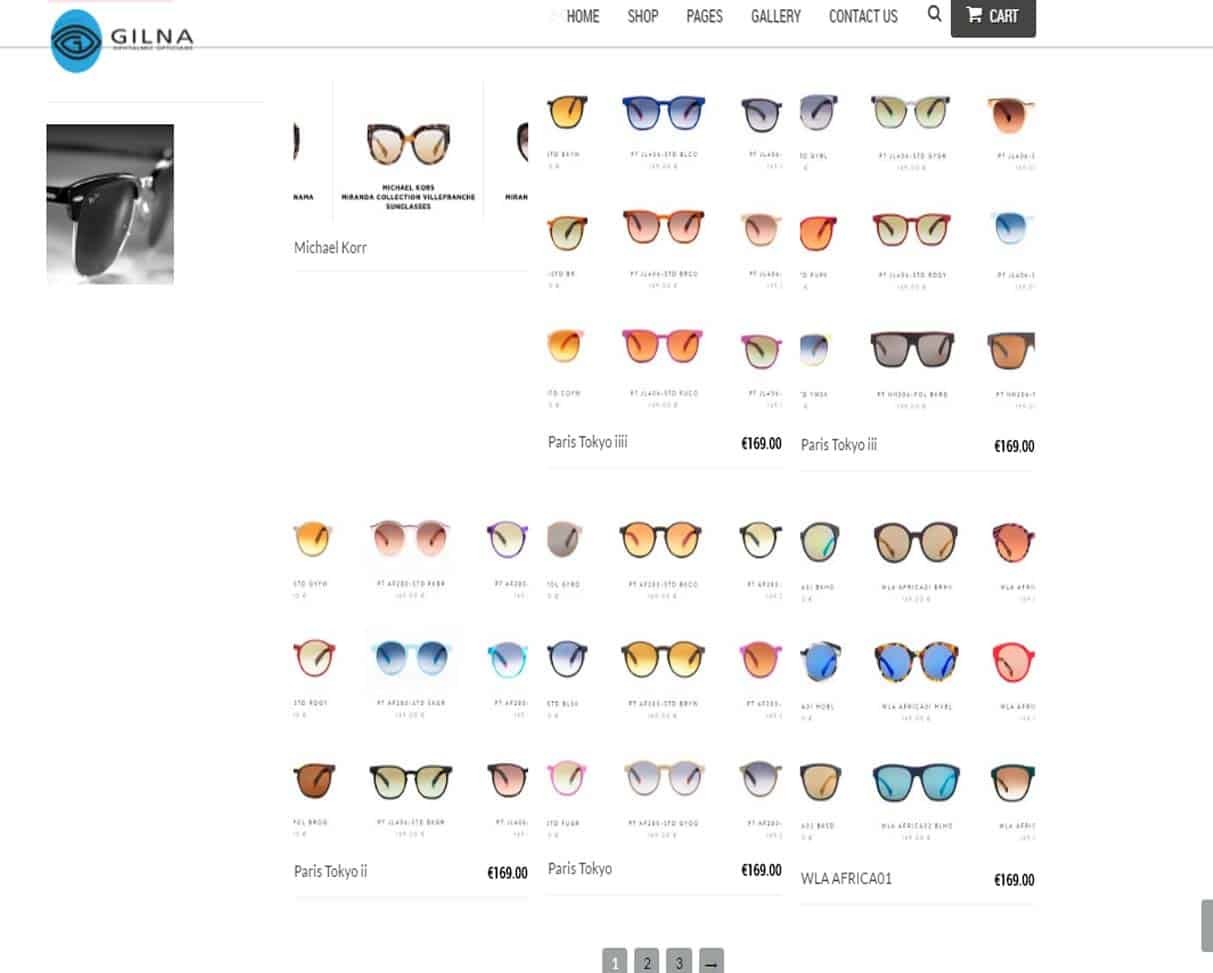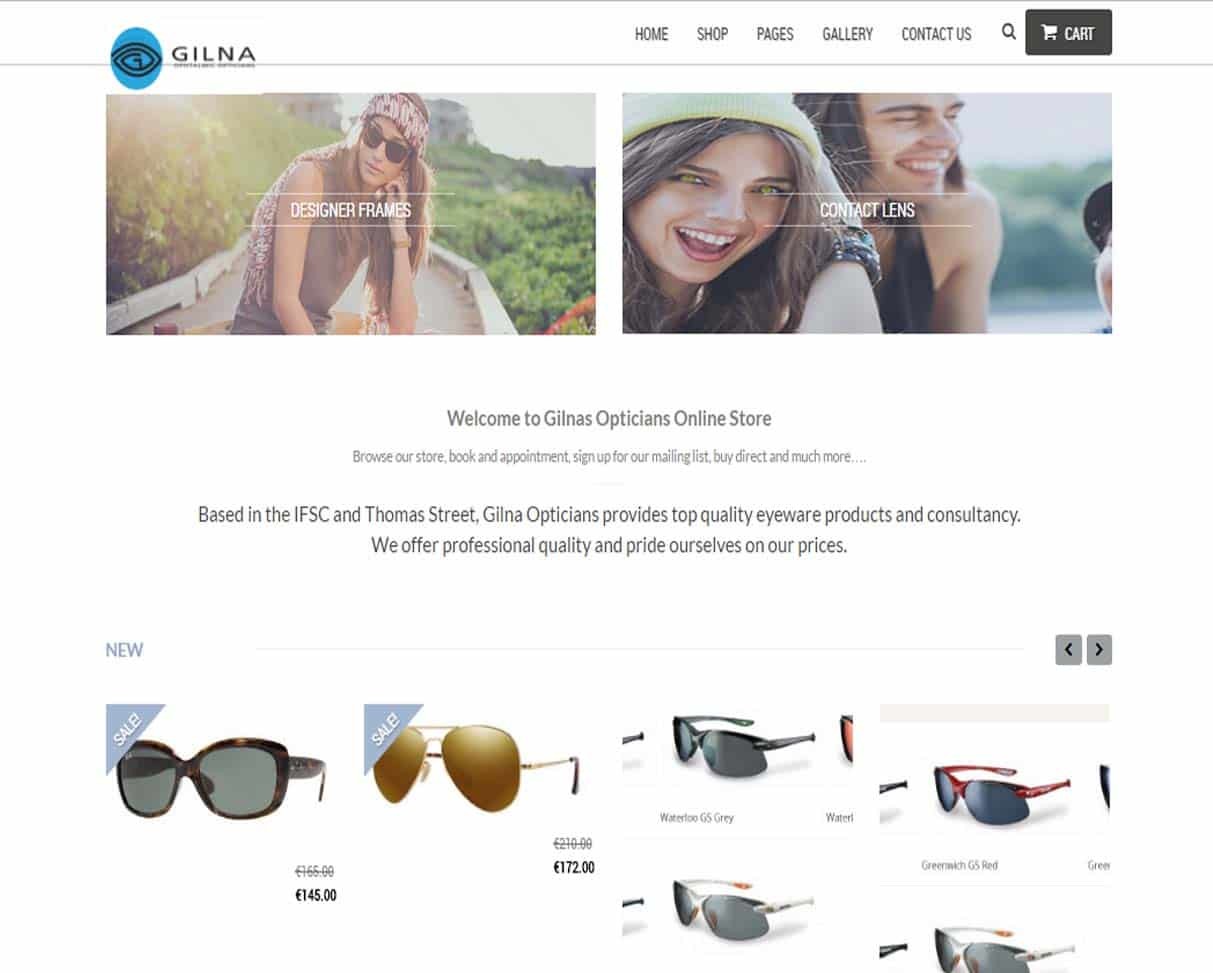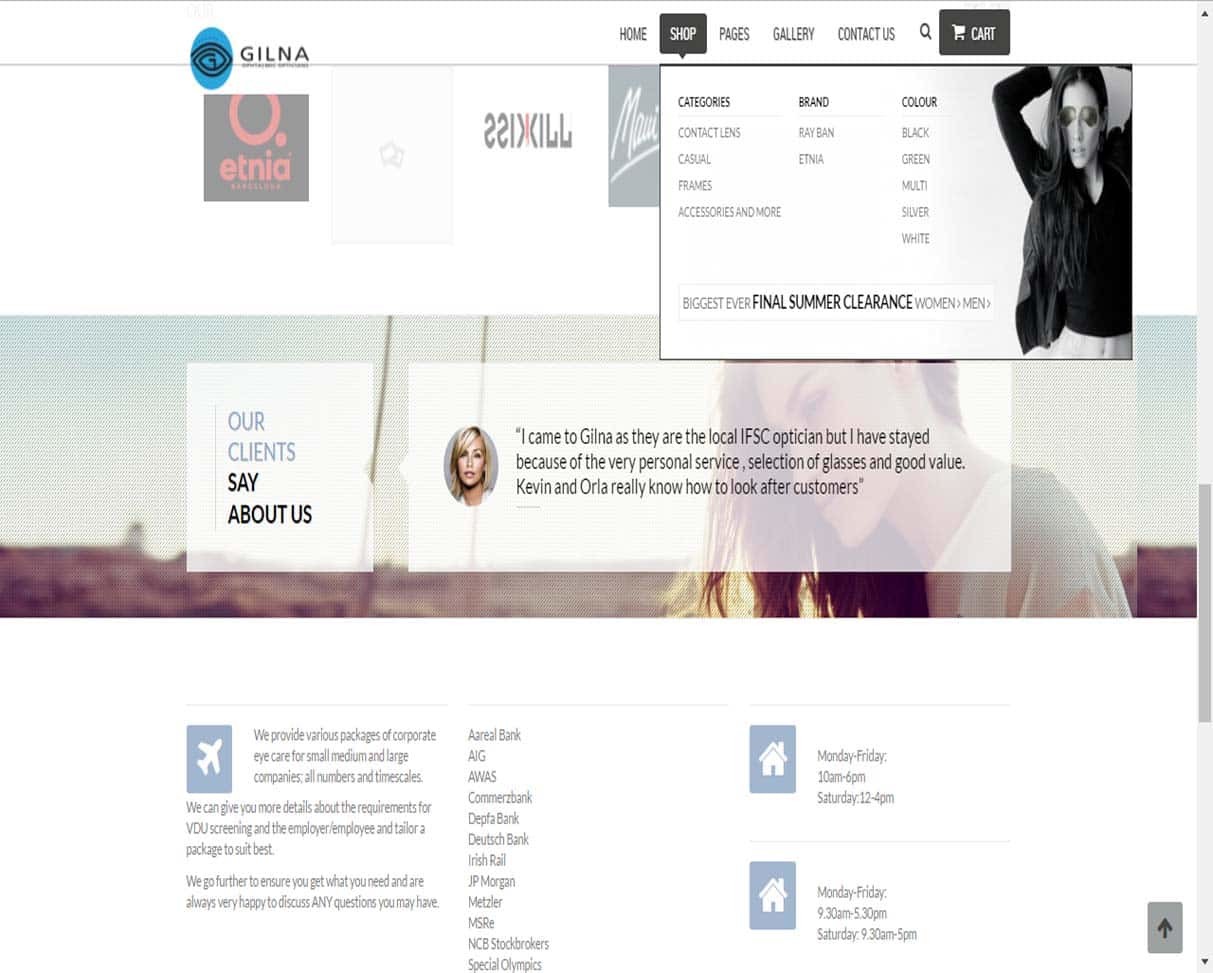 If you need a website that will work for your business, or if you have any web design questions, you can contact Arrow Design and we will speak to you 24 hours a day. Phone 01 6918880 or mail if you can wait a few minutes for your answer.
Leave a message and we will be straight back to you!