How to Setup a Northwind Database
The Northwind database is a sample database for demonstration purposes. In it, you can see what an inventory and ordering system for a mail order dry goods company might look like. As an example, the Northwind Traders fictitious company that imports and exports specialty food products from around the world will be used.
In this post you will learn how to install this database on MS Access.
Step 1: Search for the Template
First you need to start MS Access and when the window opens, click on "New" on the left bar and then type in "northwind" in the search field.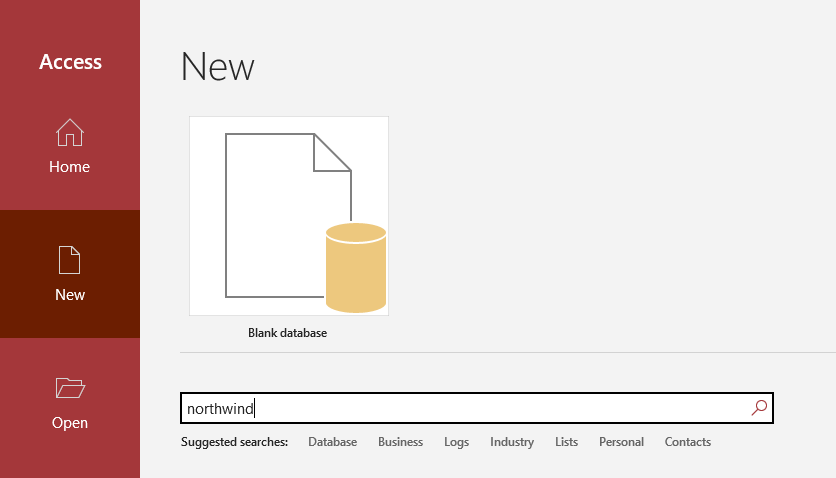 Step 2: Select the Database
In the second step you need to select the database, in this case select "Northwind".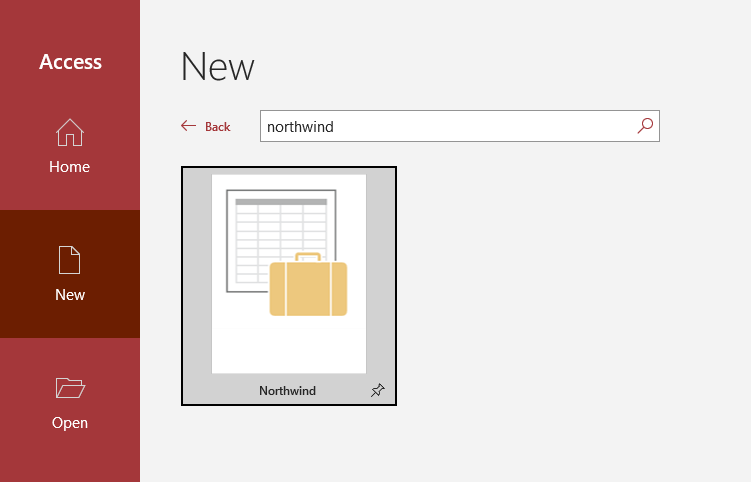 Step 3: Create the Database
Next, enter a name for the database and select where the database will be stored. After that click on "Create".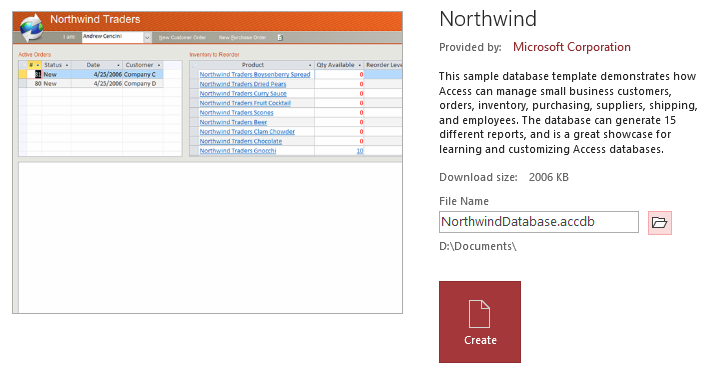 Step 4: Log In to the Database
After the database installation you need to log in using a user that is provided. After choosing a user, click "Login".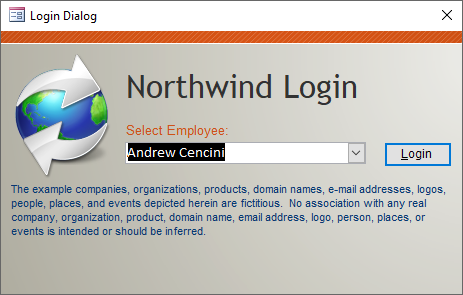 Step 5: The Created Database
The Northwind database will open and is completely installed.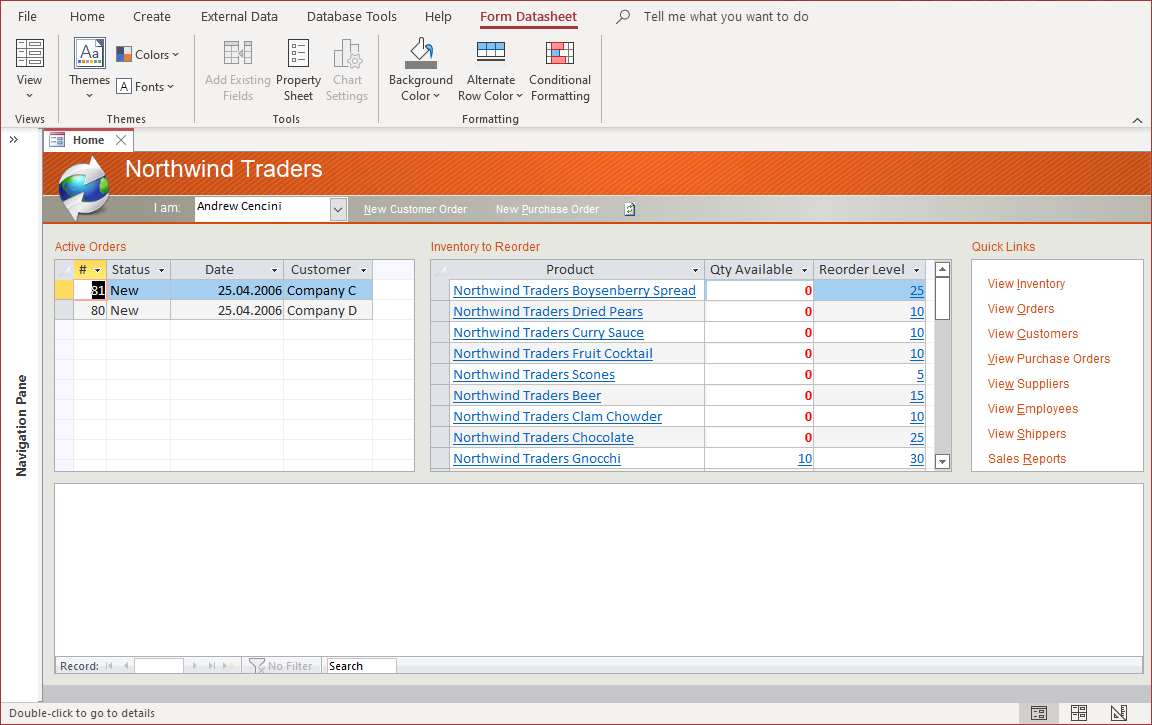 Conclusion
As you have seen in the individual steps, it is very easy to install the Northwind database. You can read more articles here:
If you would like to read more about MS Access (Is it a good idea to outsource MS Access?) please read our guide : 'Outsource MS Access'
To read more about MS Access in general, view our 'What is Microsoft Access' post or go to Microsoft.
Arrow Design, based in Dublin, Ireland, provides quality website design services in Dublin and beyond at affordable prices. If you would like help with implementing the above code, or any wordpress website development project, contact us. We love website design and it shows! We provide custom wordpress plugin development, website design training and lots more.
We do it all, so you don't have to!
…We do more, so you can do less 🙂
Leave a message and we will be straight back to you!