Ways to improve Google Ranking immediately
There are lots of ways to improve your chances of being better ranked on google and other search engines but if you haven't got the time to read google's webmaster starter guide, you should at least get the basics right. This post will explain the basics that can be easily implemented to ensure that your website is, at a very minimum, doing the basics right. If you want more tips, you can also read our previous post 'SEO Tips To Get To The First Page Of Google Ireland'.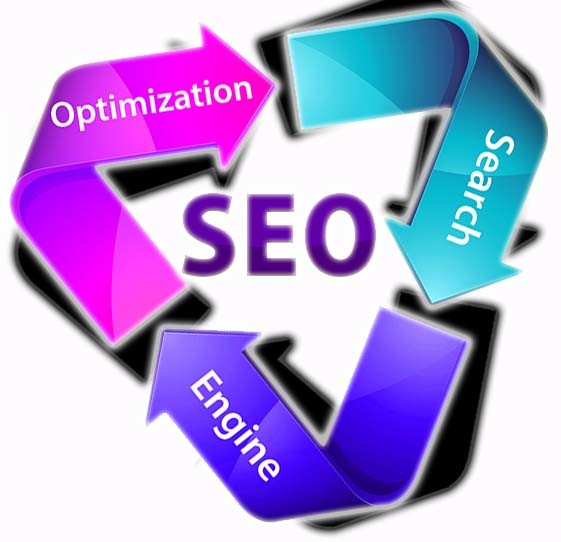 Tip 1: Internal Links
A very important (and easy to implement) way to improve your google ranking is to ensure that you have an excellent internal link structure. The internal link structure is good for users and hence, good for a google ranking. The way to get noticed on google is not to try and fool the system – just provide a well made website. A great internal linking structure is also important to search engines as it allows them to easily index your website when its 'bots' search the design of your website. The old style, 'breadcrumb navigation' no longer is the best practice in web design as it is quickly being replaced by tags and categories. Once again, it is worth noting that breadcrumb navigations are not great for the user and the golden rule is make life easy for your websites users!
Internal links should be set in the following way:
Try to link subpages to each other as much as possible – try to be logical.
Links within the text work better than navigations in the header or footer as they can have context – again, great for your users.
Make the link descriptive as this makes great reading for users and for Google.
I will use one of Irelands top 20 websites to illustrate a modern website with great internal links that keeps the viewer hooked on reading more. The website is http://www.sundayworld.com/:
Although some might argue that there is too many ads and links, it is still one of the most popular website viewed in Ireland and uses tags, categories and internal links to ensure that the reader stays on the website.
Tip 2: Write Content That People Want To Read
Once again, there is no fooling google. Google wants to give its searchers what they are looking for and this means great content. It sounds like common sense but we all know of websites that don't give you what you are looking for. Websites, just like any other form of advertising, will not be read if they do not give readers anything of use, it doesn't get read. If you own a website you probably know something about your field that others don't so try to give readers something that they would like to read!
Some suggestions to write great content are:
When writing on a topic, see if there are any questions being asked on other blogs, social media or Google and try to write the answer in a clear concise way.
Try to include images, videos or audios to make sure that you don't put off readers when they see too much reading.
Make sure that your content is in short paragraphs with good descriptive headers and bullet points where possible. (The use of h1, h2 and h3 tags should be used where appropriate)
Tip 3: Google feels the need…the need for speed.
Have you ever clicked onto a website that took a few seconds to load and within that couple of seconds you decided you couldn't be bothered? Google tries to ensure you don't have to do this by prioratising websites that load fast. Once again, this is google trying to give the reader what they want! There are so many reasons to improve the loading performance of a website with the main one being the visitor of the website followed by Google.
The main reasons why a website loads slow are
Images that are not optimised. If you take photos that are really high resolution, this means that they will have a large file size. You can easily optimise images using photoshop or if you don't have it, use MS Paint to change the size to something more appropriate.
No HTTP Compression. HTTP compression ensures that the information downloaded by the browser is as condensed as possible. There are lots of data available if you need to ensure that your website has http compression enabled.
Individual CSS requests. If the browser has to make individual server requests for every background image on your site, rather than a number of individual CSS sprites, it can dramatically slow your website.
No HTTP Caching. The ability of a website to have caching enabled will make an incredible difference to the speed at which a user can view your website. Caching allows elements of your website to be stored on the browser meaning that it does not have to constantly wait to download information time and time again.
You can easily check your websites speed by checking your Google Adwords Quality Score.
Tip 4: Nothing beats Google Adwords
It is worth noting, at this point, that nothing you will ever do to improve organic SEO will ever out preform google adwords. Google makes a living by providing advertising space in the form of Google Adwords. This means that paid google advertising will always out rank all methods to improve a websites ranking. The main selling points of google adwords is that it is a guaranteed way to ensure that your website will be number one on google – as loong as you are prepared to set a budget for your chosen keywords that is more than your competitor is willing to pay. It is almost instant and can be tailored to meet your needs if you do not wish to spend lots of time and energy on your website. You can read more about google adwords here and make an informed decision about your needs.
Conclusion
The way to get noticed on google is not to try and fool the system – just provide a well made website. Your google ranking should improve immediately. Start implementing what really matters for SEO by setting internal links and checking your content.
Leave a message and we will be straight back to you!