Web Design SEO Misconceptions
Search Engine Optimisation (or SEO) is the name given to the process of designing a website in a manor to make it most visible to search engines and ultimately allow the search engine to rank your website correctly. Although many people know of the logic behind search engine optimisation, there are still many misconceptions relating to SEO. This post intends to shed light on the most common web design seo misconceptions so that you can approach SEO with a more solid knowledge of the pit-falls to avoid.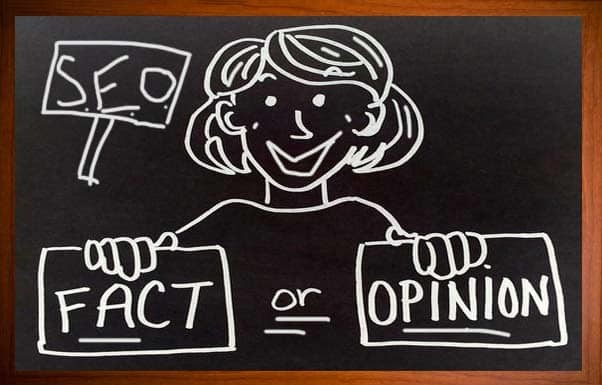 The most common Web Design SEO Misconceptions are:
SEO is part of the building blocks of a website
Although a website can be designed to be SEO friendly, the building block is only friendly and not optimised. A SEO friendly website is essentially a website that has been designed and built to allow search engines to easily crawl and index it. Optimisation means that the website is search engine friendly to the highest degree possible and as a website will constantly grow, it must be constantly optimsed to ensure its SEO remains valid.
SEO is a gradual process that allows a website to build up its relevancy on search engines. Search Engine Optimisation takes time, patience, and a lot of work to ensure consistency an an importance of your website in the field that it is in. This means doing things like developing great, relevant, quality content and developing links between your website and other well ranking websites.
SEO friendly websites rank well in search results
Search Engine Friendly websites only mean that they are designed well but this does not mean that an seo friendly website should rank better than another website. It is possible for an SEO unfriendly website to outrank an SEO friendly website. This is because an seo friendly website is only the starting point for a website to be of benefit to readers. As pointed out above, SEO friendliness is not search engine optimization. A search engines ultimate goal is to provide the best results for its searchers and not to provide a website that has just been created for a search engine. Search engine friendly websites are just the starting point – they are easier to search engine optimise, but it is still necessary to ensure that the content and many other aspects of the website are most relevant to humans using search engines.
 

SEO is a cheap, quick way to market a website
SEO does not just happen at the time of web design. No matter how talented the web designer is, he or she can only ensure that the website is search engine friendly. The website needs to be constantly built upon to ensure that it get well ranked on the likes of google.ie. The time needed to ensure that a website is search engine optimised can be a full time job. Getting to the top of the search engine list does not mean that you will stay there. As a result, search engine experts need to charge a lot for their time and as a result, it can sometimes be cheaper to advertise in more conventional ways. Google also offer their advertising services through google adwords which is how google ultimately stays in business. Advertising directly through google is also the fastest possible way of getting ranked – as soon as you agree a budget, you will be first on the google list – simple!
Leave a message and we will be straight back to you!