Example of our web design for roofers
'Greystones Roofing' is a recent example of our web design for roofers. This website was created with the intention of promoting the Greystones Roofing business. This long established company, based in Greystones, Co Wicklow iis a roofing company which fits, repairs and restores all types of roofing project. The website showcases some of the projects completed by Greystones roofing and also promotes the business by describing their services and skills.
This website has beautiful contrasts within the colour scheme and has a large portfolio to show the vast array of this building companies projects.
Please don't hesitate to give us a call if you need help with any web design issue or you just have a question! Your call will be answered straight away on 087 13 77 382 or 01 536 3049.
Web design for builders – Example Screen Shots
These are some images of the website 'Greystones Roofing'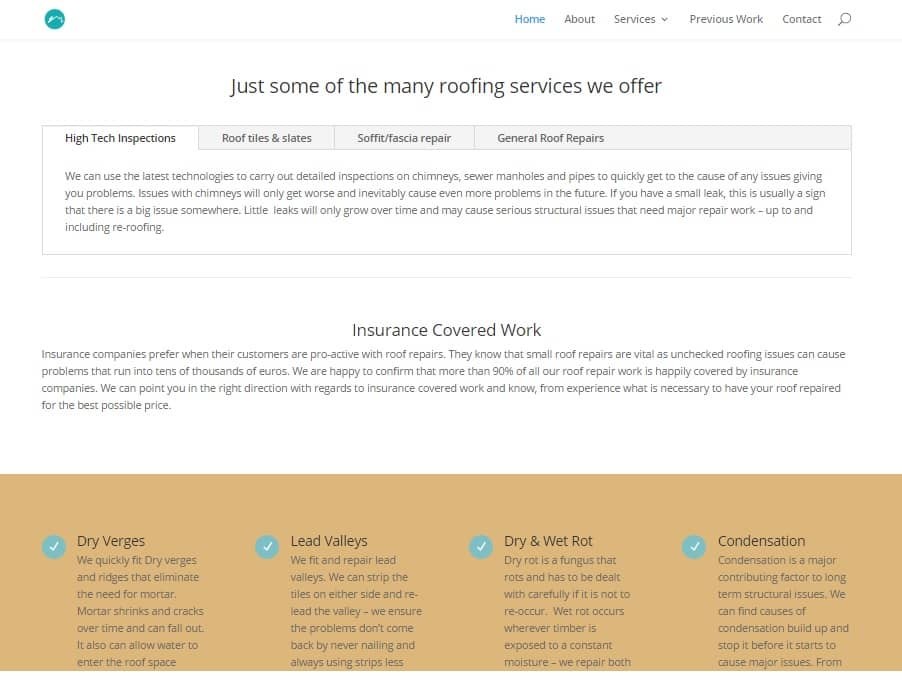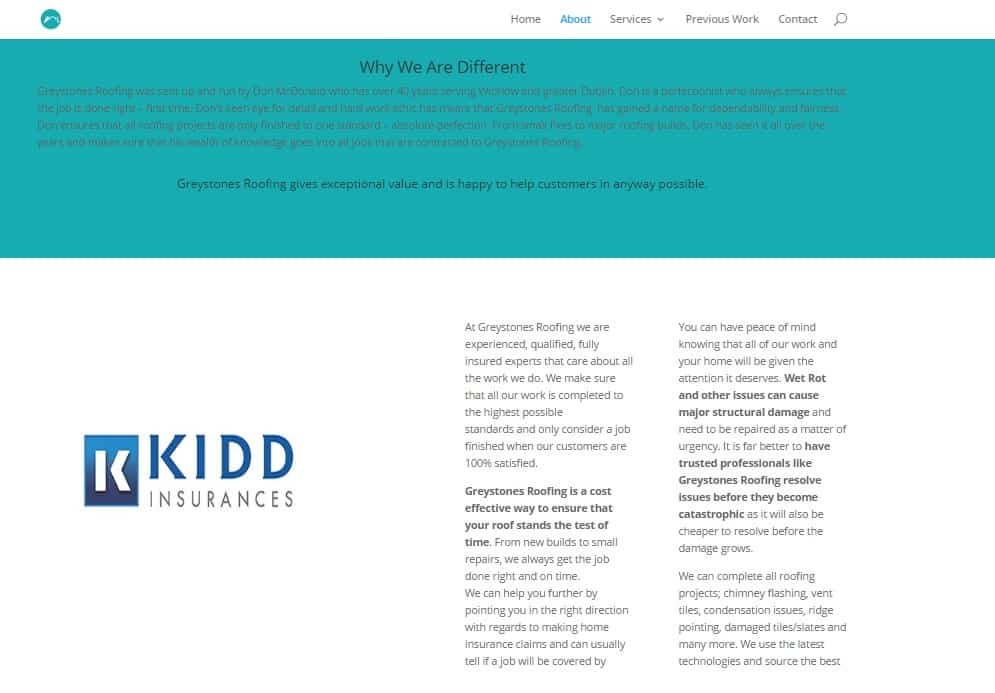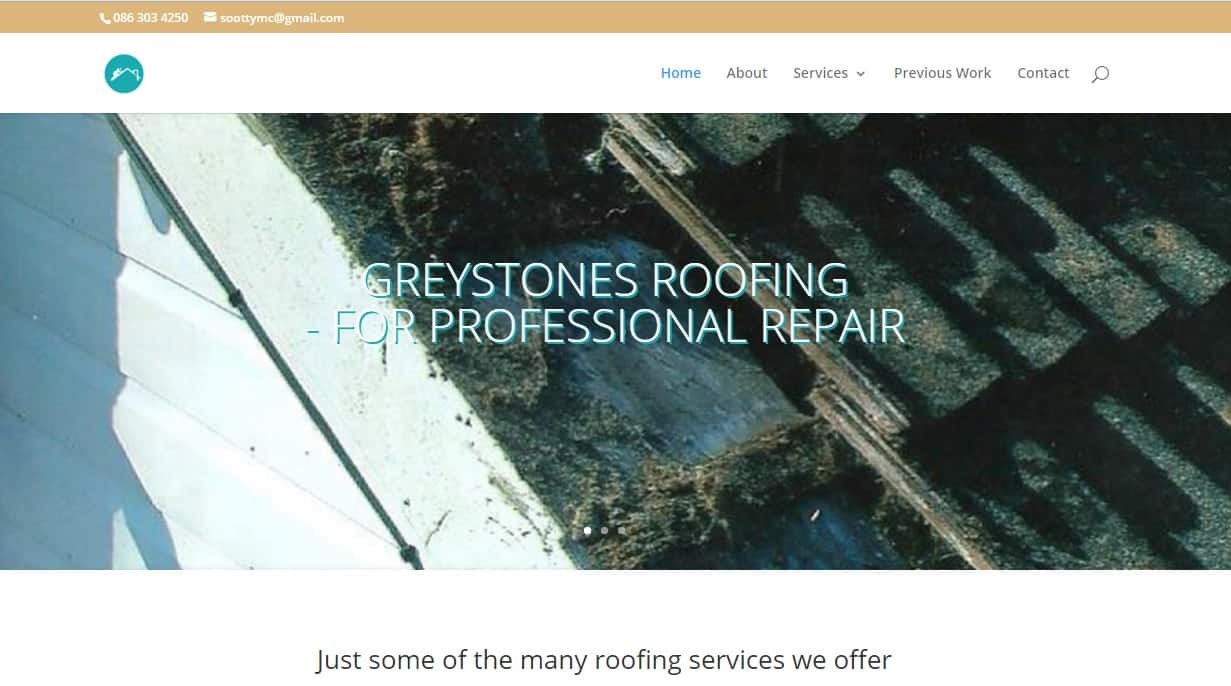 If you need a website that will work for your business, or if you have any web design questions, you can contact Arrow Design and we will speak to you 24 hours a day. Phone 01 536 3049 or mail if you can wait a few minutes for your answer.
View another website design example
Leave a message and we will be straight back to you!