Example of our web design for painting companies.
'Concept Colours' is a recent example of our web design for painting companies in Dublin. This website was designed to provide an informative look at the projects and work carried out daily by Concept Colours throughout Ireland. This website was a wonderful website to design owing to the portfolio of projects undertaken and captured by Concept Colours.
Concept Colours has painted many of Dublin and Ireland's most iconic buildings including the K Club, the Department Of Finance to name and Dublin Castle to name but a few. These iconic projects make for an impressive website that speaks volumes to potential commercial clients and prove that no matter how big the job, Concept Colours will complete it on time and to the highest standards possible.
We have created a lot of web design for painting companies and make the job easy as we know the types of work and projects completed by painting companies so we make the design phase easy.
Please don't hesitate to give us a call if you need help with any web design issue or you just have a question! Your call will be answered straight away on 087 13 77 382 or 01 6918880.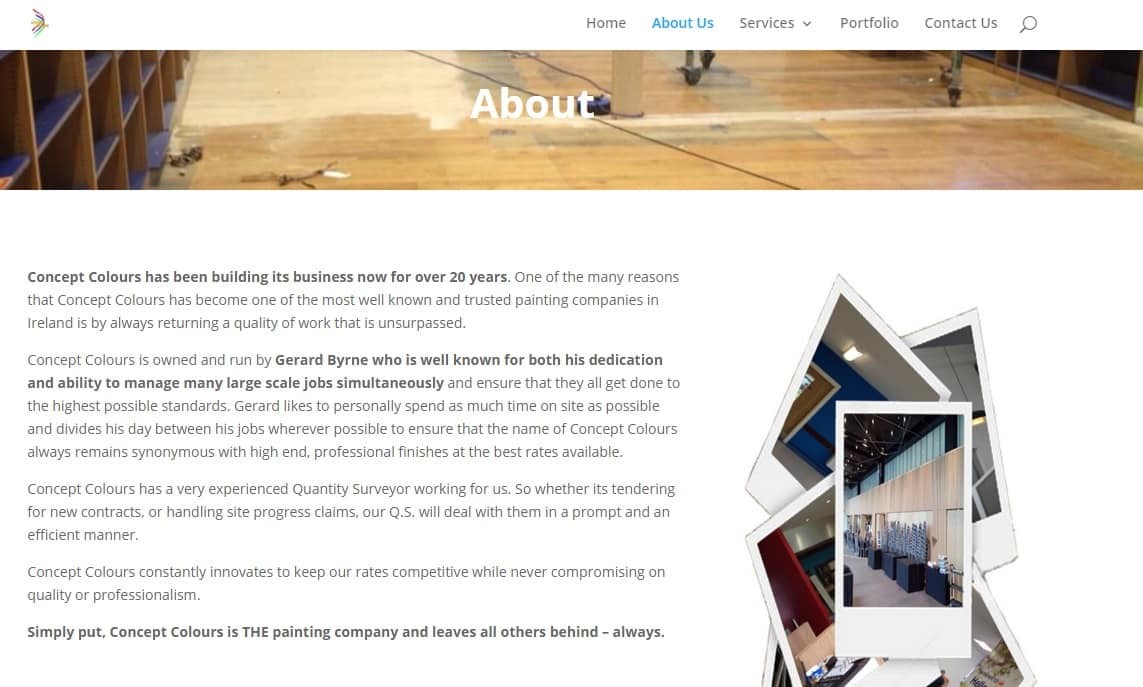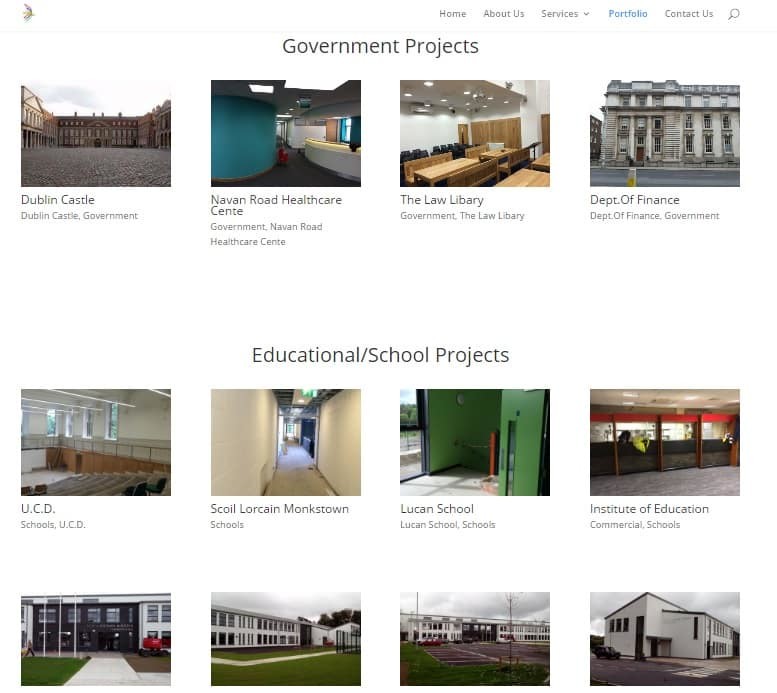 If you need a website that will work for your business, or if you have any web design questions, you can contact Arrow Design and we will speak to you 24 hours a day. Phone 01 536 3049 or mail if you can wait a few minutes for your answer.
View another website design example
Leave a message and we will be straight back to you!