Example of our web design for healthcare
'Erudition Healthcare' is a recent example of our web design for healthcare professionals. This website was created with the intention of promoting Erudition Healthcare which is a great company that provides on call health professionals to hospitals, nursing homes and more. The website also gives certified health professionals a means to provide their information to the company. This allows the administration team of Erudition to begin the assessment process for taking on professional workers for Erudition.
This erudition healthcare website is sharp an concise and is both descriptive and functional. It provides all the information that trained professionals need to understand what is necessary to become part of the erudition team – it is also highly visual and descriptive. The website was a pleasure to design owing to the staff at Erudition Healthcare being so helpful and also providing great images.
Please don't hesitate to give us a call if you need help with any web design issue or you just have a question! Your call will be answered straight away on 087 13 77 382 or 01 536 3049.
Web design for healthcare – Example Screen Shots
These are some images of the website 'Erudition Healthcare'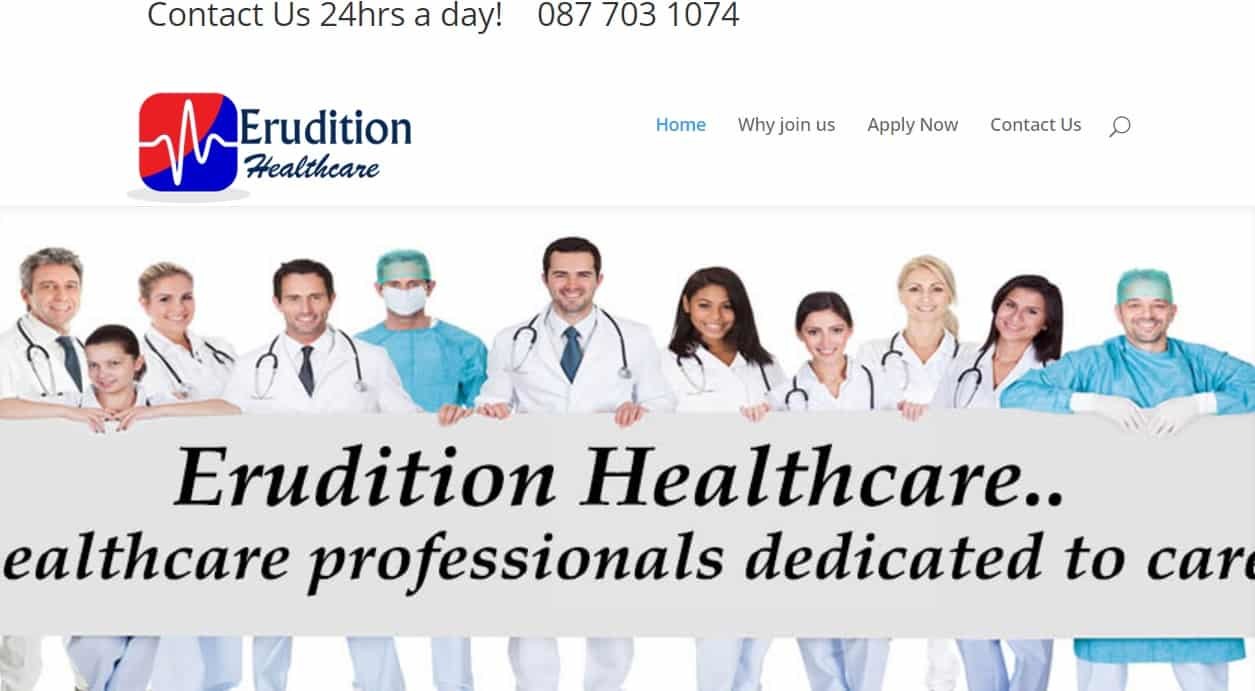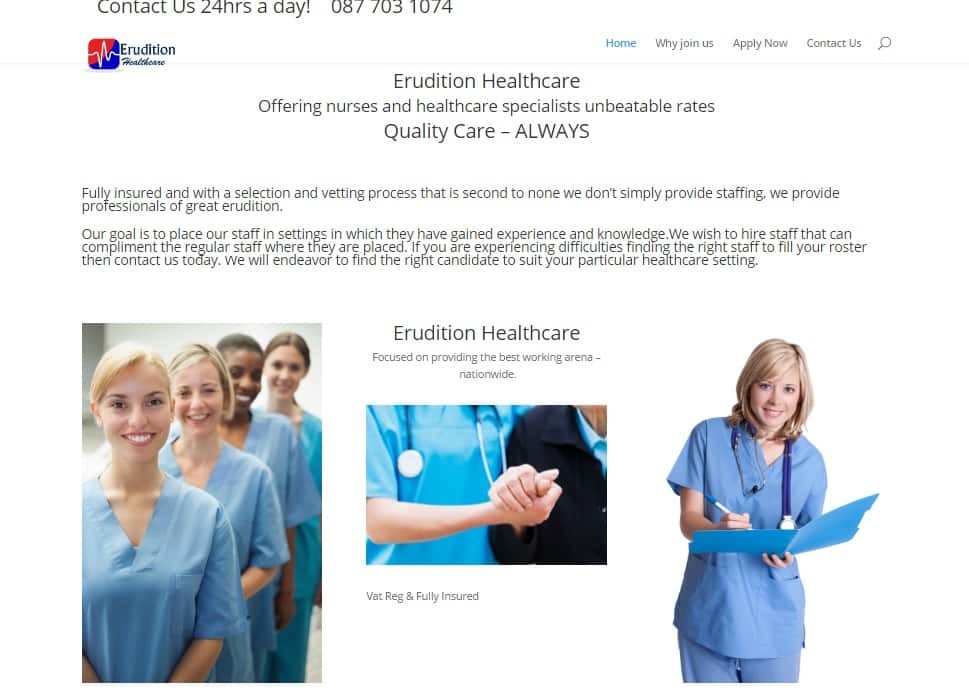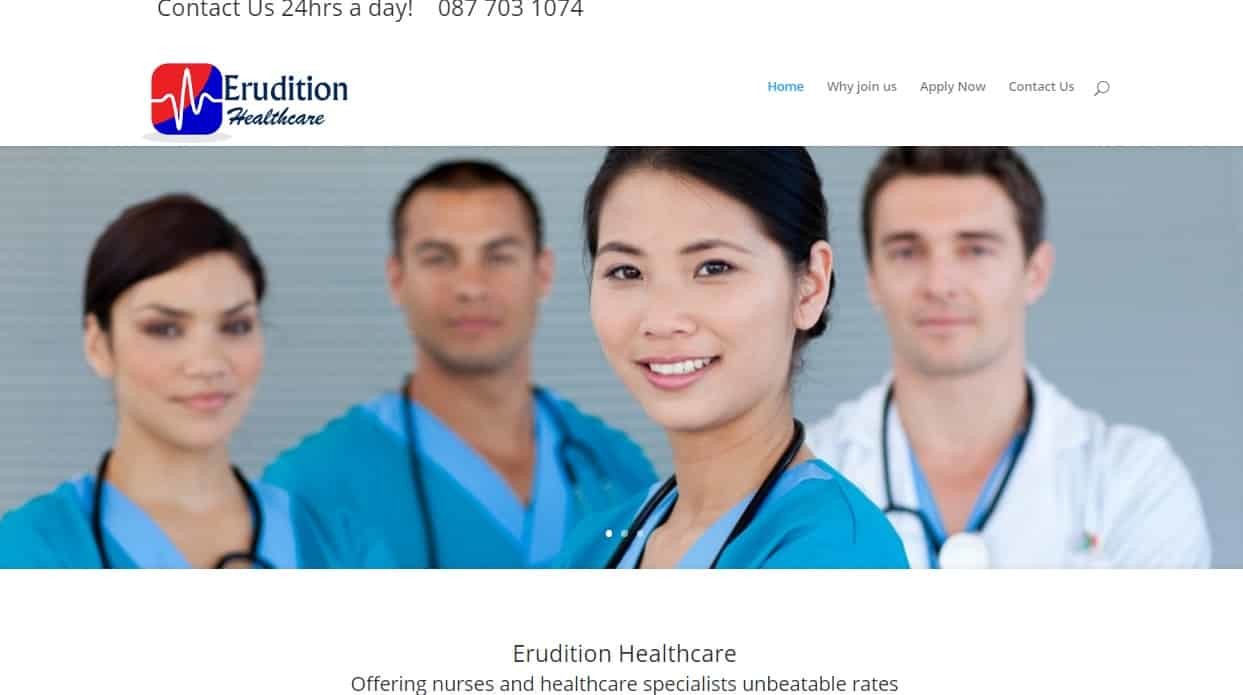 If you need a website that will work for your business, or if you have any web design questions, you can contact Arrow Design and we will speak to you 24 hours a day. Phone 01 536 3049 or mail if you can wait a few minutes for your answer.
View another website design example
Leave a message and we will be straight back to you!