An Example of our Web Design for Artists
'Let Ryan Design' is a recent example of our web design for artists. This website was designed fully by Arrow Design for the gifted young artist known simply as, Ryan The Designer. His fun work and colourful designs have been delighting parents and children all over Bray Co. Wicklow.
The website was designed in to showcase the work of Ryan and the types of painting that he creates with his unique form of wall art. The website was great to design as the work done by Ryan is so vibrant and colourful. These factors made this website great to design and work with. We are happy with the overall look and feel of the website and it has started working for Ryan as a useful way to showcase his designs.
We love creating and designing artists websites in Dublin, Wicklow and further. We are happy to work with you to ensure our customers get the exact website they are hoping for and understand colours and code so the design phase is always easy.
Please don't hesitate to give us a call if you need help with any web design issue or you just have a question! Your call will be answered straight away on 087 13 77 382 or 01 6918880.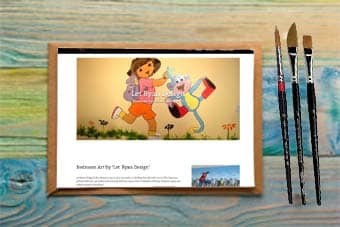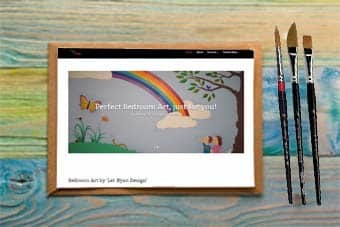 If you need a website that will work for your business, or if you have any web design questions, you can contact Arrow Design and we will speak to you 24 hours a day. Phone 01 536 3049 or mail if you can wait a few minutes for your answer.
View another website design example
Leave a message and we will be straight back to you!