Example of our web design for transport companies
'Joes Transport' is a recent example of our web design for transport companies in Dublin. This website was designed to provide an information about the services provided by Joes Transport including waste disposal and collection.throughout Dublin.
The website for Joes Transport is simple, straight forward and descriptive and uses HTML (Hypertext Markup Language) and CSS (cascading style sheets) to give a classic look and style. The website ranks well on google and has the top spot when searched for by name.
We have created a lot of HTML based websites and are happy to design in HTML or many other content management systems including wordpress. The skills we have make the design phase easy and many of our customers are very happy with the first prototype website we create for them after only a few minute chat.
Please don't hesitate to give us a call if you need help with any web design issue or you just have a question! Your call will be answered straight away on 087 13 77 382 or 01 536 3049.
Web design for transport companies – Example Screen Shots
These are some images of the website 'Joes Transport' or you can click here to open the transport companies designed by Arrow Design in a new window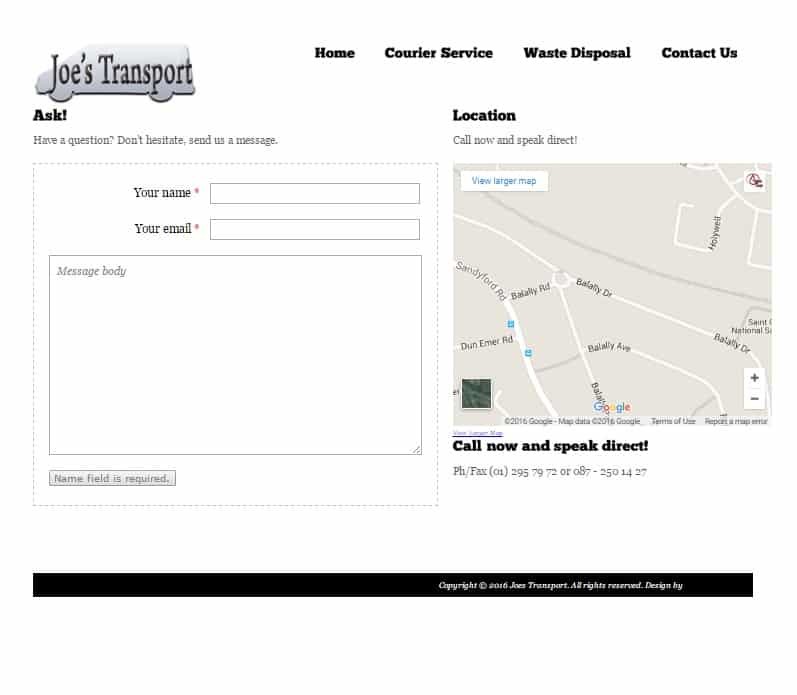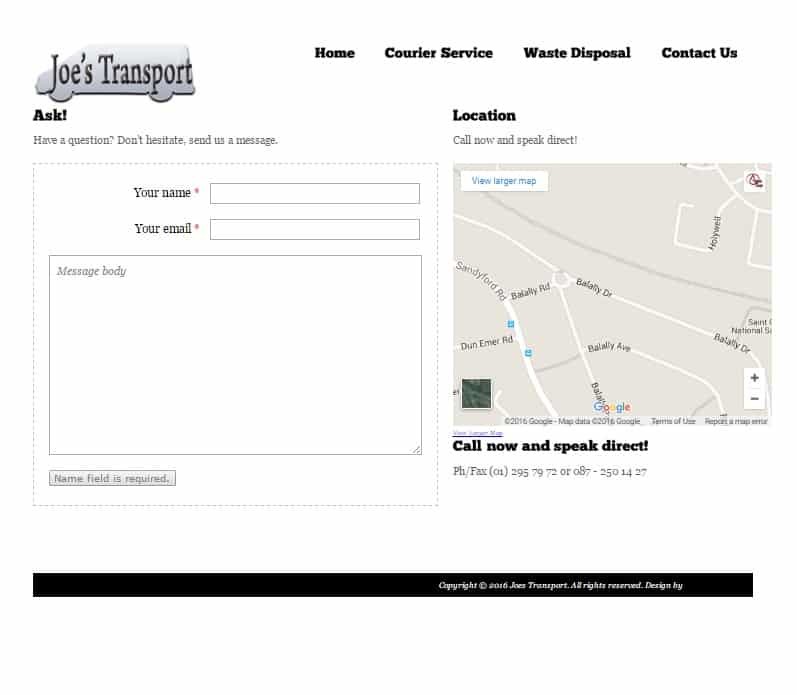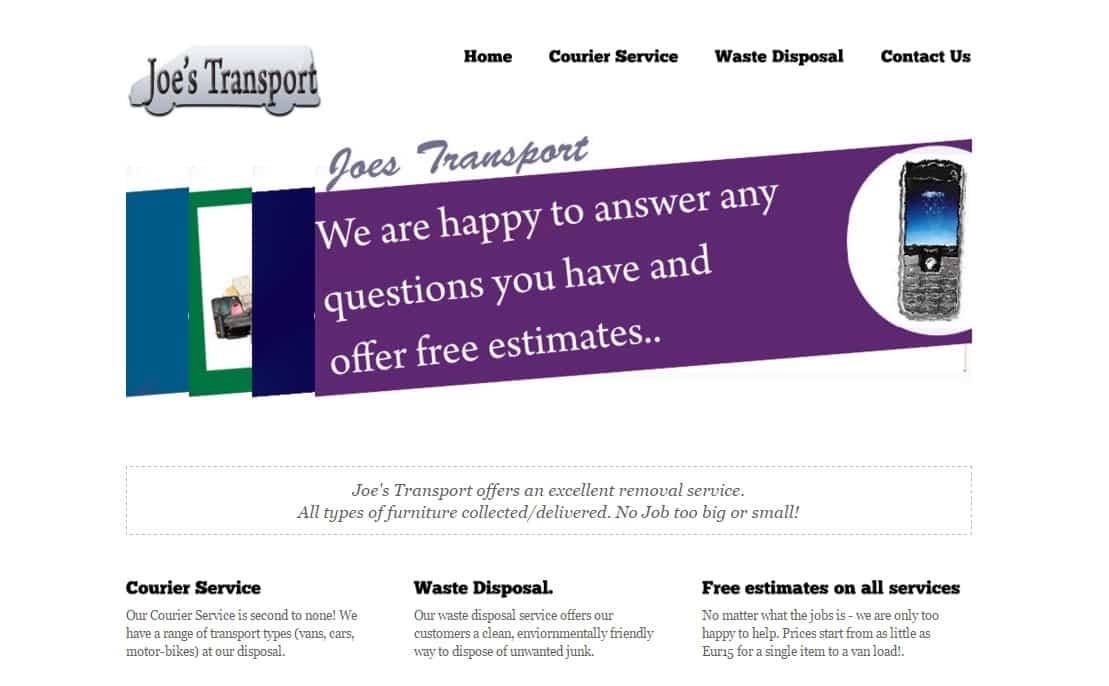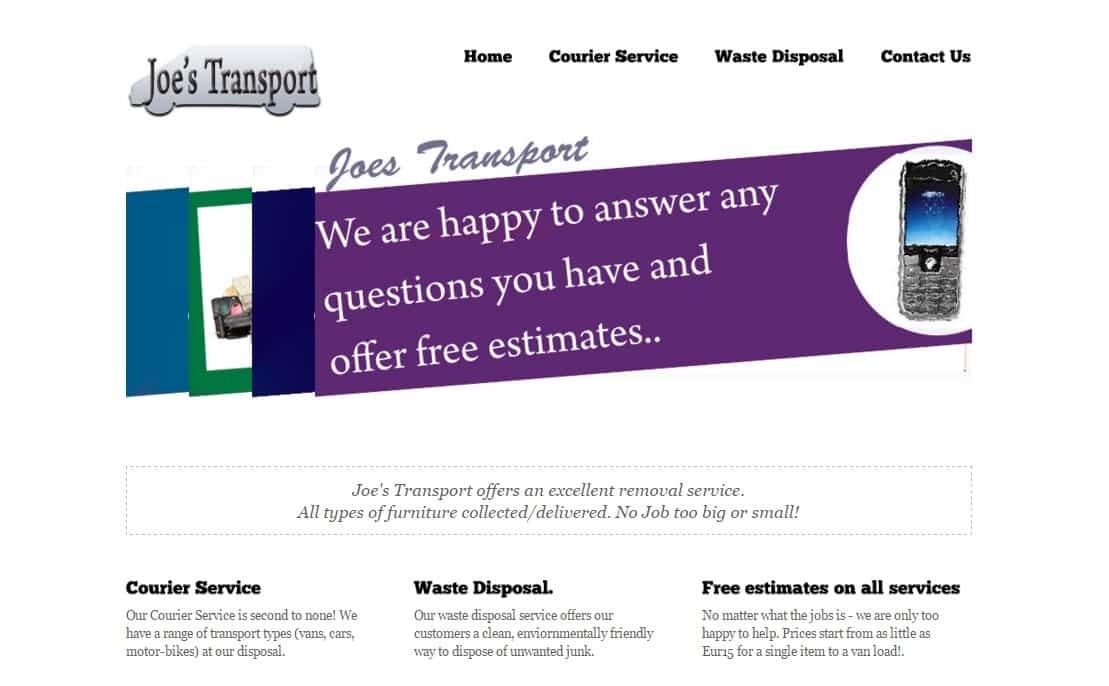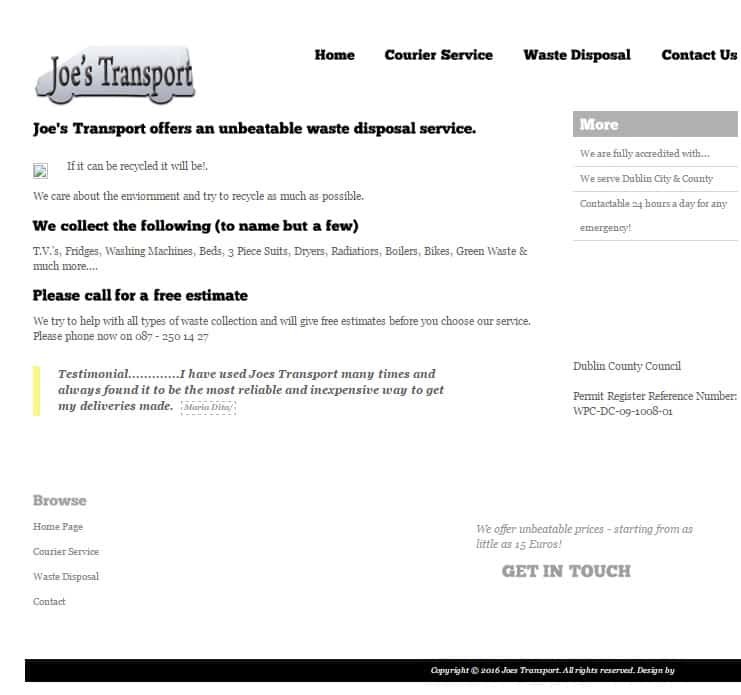 If you need a website that will work for your business, or if you have any web design questions, you can contact Arrow Design and we will speak to you 24 hours a day. Phone 01 536 3049 or mail if you can wait a few minutes for your answer.
Leave a message and we will be straight back to you!